YOU MAY NEED AN ACCUMULATOR.
The ABS system used on 1988-1993 SAAB 9000 and 1990-1994 Classic 900 operates at pressures close to 2000 psi. The accumulator stores enough brake fluid, under pressure, to allow about 12 power assisted stops before the electric pump must run to bring the pressure back up.
Test your accumulator in the following manner:
With the key in the run position and the engine off, (radio off too!) pump the brake pedal until you hear the pump begin to run. Listen for the pump to stop running. Then step quickly and firmly on the brake pedal 10 times in about 5 seconds. If the brake fluid and antilock lights come on prior to the 8th repetition you should replace the accumulator. If the lights come on within 4 repetitions, consider the vehicle unsafe and replace the accumulator immediately.
ORIGINAL EQUIPMENT MANUFACTURER, ATE PART.
SAAB PART NUMBER 4002267 no longer available, LISTS FOR $420.00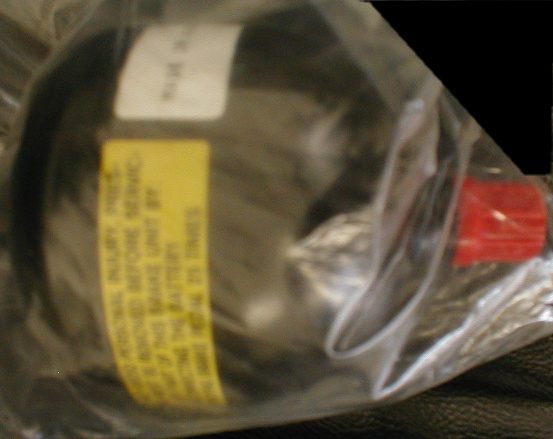 Priced at $317.00, including ground shipping.